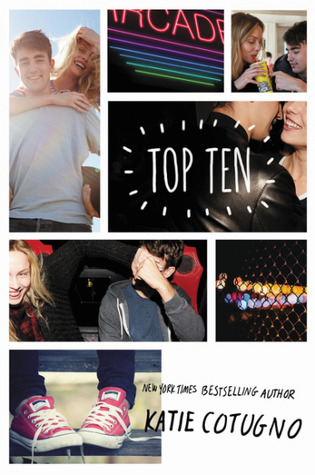 by Katie Cotugno
Publication Date: October 3rd 2017
Rating: 5/5
An ARC of this book was provided to me by HarperCollins
in exchange for an honest review.
So not even getting to the actual plot, I love how the story is told. It's got a really cool nonlinear narrative and like the back of the book says- this narrative is compelling. I can't imagine the novel being told in chronological order- it is perfect the way it is
. That being said I can get how non-linear timelines are not for everyone. For those who want to read a creative experience pulled-off well- this book is for you! Instead of a start and an end, the reader gets taken through the 10 most important parts of Gabby and Ryan's friendship. It starts with their senior year graduation and then goes back and skips around their high school career, their ups and downs, their best memories and their major fights.
The story is about the complicated relationship of Gabby and Ryan. Honestly, who hasn't had that weird relationship where you don't know how you became friends with the person? Gabby is a bisexual photographer (woot woot thanks for the rep) and additionally struggles with social anxiety (which I don't have personal experience with but it seemed pretty realistic?). This book is not about discovering Gabby's sexuality, or coming out to her family, or societal acceptance- she simply is bi which was nice to read about. Ryan on the other hand is a party-hard hockey player who the author does a great job of not stereotyping. He's not a 'dumb sports jock' and his character is three-dimensional.
These characters are from two different worlds and their two beings somehow clicked and I feel like everyone has this bizarre experience at some point? Very relatable.
The book is told from both POV's so you really get a feel for both characters equally. How they met and continue their relationship made for quite the entertaining read (this book also got shelved with my tear-jerkers: books that made me emotional to the point where I almost cried

).
This was the perfect stand alone book!